What Kind of Dental Services Can I Get in Mexico?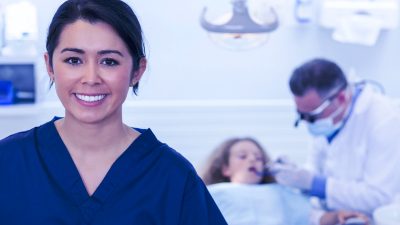 You can get almost any kind of dental care in Mexico that is available in the US, including:
The following services are also offered:
Preventive dental cleanings, X-rays and exams
Nightguards
Teeth Whitening
Braces, orthodontic treatment is recommended for those that live close to the border only as many frequent visits are required
Periodontal Treatments, including deep cleanings, gum surgery, frenectomies, gum grafts
Extractions, including wisdom teeth extractions
Bone grafting
Our Dental Tourism Programs
Dental Concierge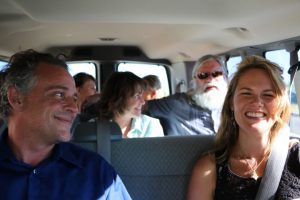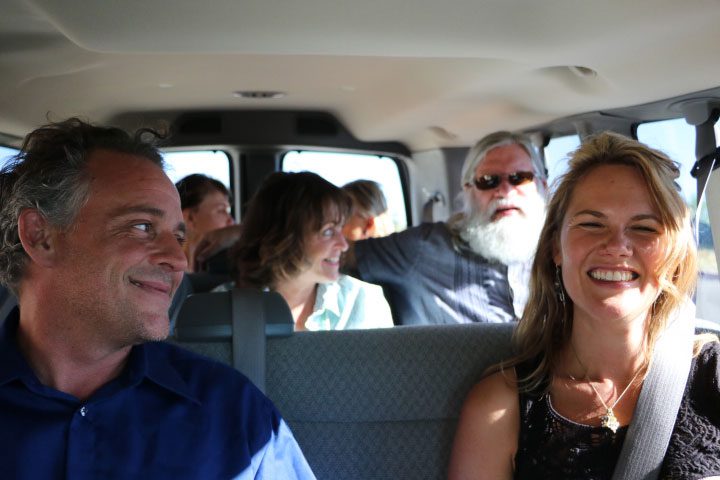 Our
dental concierge program
is a full service dental tourism program that delivers you right to your approved dentist's door for the same cost or less than you can drive yourself.  It takes all of the worry out of cross-border dental services. Our driver will pick you up from our service center in Santa Fe or Albuquerque and escort you to your dental appointment.
Self-Service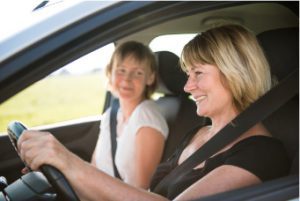 Our
self-service program
is for someone who is more comfortable crossing the border and finding your dental office in Mexico on your own.  We will schedule your appointment with an approved dentist at up to 80% savings but you will need to drive yourself to the Mexico border to receive your dental services.  You can park your car on the US side and don't need to drive in Mexico.
No matter which program you choose, we will:
Help you with your travel arrangements to/from Mexico
Get an estimated price quote for your dental treatment done in Mexico
Book your lodging with our preferred hotel partner at a discounted rate
Schedule your appointment at one of our approved dental offices in Mexico
Follow up with you after your appointment
And, you never pay more for the dental treatment you receive when you book through us
Beyond Borders Dental is a Referral and Concierge Service Coordinating Your Care with Quality Dentists in Mexico.
Why Reserve Your Appointment Through Us?
We help people understand how to save thousands of dollars on quality dental care in Mexico and make travel to approved dental clinics in Mexico easy and affordable.  You never pay more for booking your reservations through Beyond Borders Dental.
More reasons to choose us:
We offer up-to-date, well-researched information about getting safe, quality dentist in Mexico.
We are your advocate through every step in the appointment process.
We handle every detail for you, and ensure all the necessary steps and protocols are correctly taken so that your appointment goes smoothly.
We have carefully vetted the dental offices we use with our dental advisors and our 4-step evaluation process to assure that individuals can access dental offices in Mexico that have a long history of safe, quality dental services.  We know which dental offices in Mexico are reputable.
We review your specific dental treatment needs, and place you with the best dental office for your case.
We are unique in that we offer a concierge service that drives you to the border, with accompaniment directly to your dentist's office.  If you prefer self-service, we still give you everything you need to make the trip, including scheduling your appointment and arranging your hotel at a discount.
We make the process of getting dental care in Mexico as effortless and easy as possible.
When you book through us, our patients have the first choice for scheduled appointments and get priority over walk-in patients.
We reserve your hotel accommodations at a discounted rate.
Our patients are pre-screened and get a 2-hour slot for the first appointment.
We confirm your reservations on your behalf, including sending reminders to you and the dental office.
We make sure our dental offices have all the appropriate dental records, including X-rays and CT scans if needed.
We communicate with the doctors and staff at our dental offices on your behalf as needed.
Our dental offices guarantee any re-work and/or adjustments needed for one year.
In the unlikely event you do need to return to our dental offices for unexpected problems, we ensure you get the next available appointment possible.
If you need general follow-up dental care, X-rays, CT scans and routine periodontal care in Santa Fe and Albuquerque, our affiliate dental offices give our patients special rates.
For physically challenged patients who need assistance crossing the border, we can arrange for local transportation on an electric car and it's free.
We personally escort our clients across the border to ensure there are no delays with border-control officers.