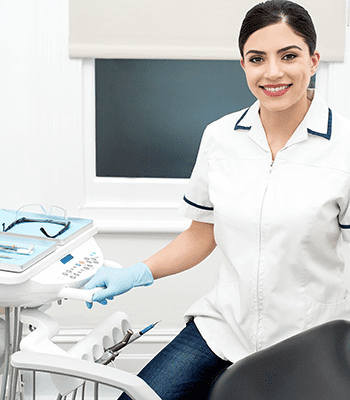 We often get asked what kind of dental procedures do we offer in our clinics in Mexico. For starters, any procedure offered in any other country—the big difference is the cost.
Most  inquires we receive involve some aspect of permanent teeth replacement. Permanently replacing missing teeth is often too expensive but that doesn't have to be the case. Even if you can afford expensive dental care, wouldn't you rather spend your money on other things? Through our own personal experience, we understand how you can save money without compromising quality.
Our Most Requested Dental Services & Procedures
General Dentistry Services
Dental exams: Regular dental exams are the basics of good oral health. During your dental exam, we will carefully examine every aspect of your mouth, from your teeth and gums.
Teeth cleanings: Even if you brush and floss diligently, your getting regular cleanings is important to maintain healthy oral hygiene between visits.
Periodontal treatment: In addition to being the leading cause of tooth loss, gum disease is linked to a variety of other systemic health issues that affect your entire body. Gum treatment can help manage periodontal disease and help your mouth stay as healthy as possible.
TMJ treatment: The term TMJ refers to disorders related to the temporomandibular joint, the joint in front of your ear where the upper jaw and lower jaw meet. Symptoms of TMJ vary, but often include headaches, jaw pain and clicking or popping of the jaw.
Tooth Removal/Extraction: Tooth extractions is a dental procedure which removes or pulls out a tooth from its alveolus or dental socket in the alveolar bone. Depending on the individual case, a dentist will decide if a tooth extraction will be uncomplicated or complicated, then a referral to the oral surgeon may be advisable.
When you go through Beyond Borders Dental Referral Service, we will:
Help you find the best dental clinic for your personal needs—respectful of your budget
Connect you with the Patient Care Coordinator for the clinic to process your case
Oversee the entire process of getting dental care in Mexico—making sure things are going as expected
Help you with your hotel reservations *provide you with a list of recommendations
Get an estimated quote for your dental treatment in Mexico for comparison
Follow up with you after your appointment to ensure your satisfaction
And if needed, we will advocate any issues or concerns—even after you return home
And, you never pay more for the dental treatment you receive when you book through us
Price Comparisons for Dental Care in Mexico
*Average national prices. Actual prices may vary.

| Procedure | U.S. | Mexico | Savings |
| --- | --- | --- | --- |
| Dental Implant | $4800 | $1500 | $3300 |
| All-on-4's Permanent Dentures *per arch | $24,000 | $12,000 | $12,000 |
| Snap-on Dentures *per arch | $5500 | $2700 | $2800 |
| Traditional Dentures *per arch | $1500 | $600 | $900 |
| Acrylic Partial Denture *per unit | $700 | $300 | $400 |
| Porcelain Fused to Metal Crown (PFM) | $1200 | $250 | $950 |
| Zirconia or Emax Crown | $1500 | $400 | $1100 |
| Porcelain Bridge *per unit | $1200 | $250 | $950 |
| Root Canal Therapy (RCT) | $1400 | $250 | $1150 |
| Non-complicated Extractions | $350 | $70 | $280 |
| Cosmetic Veneer *per tooth | $1500 | $400 | $1100 |
Note: Prices are based on 2020 national average prices in U.S. Actual prices may vary depending on what state you live in and your individual case. Prices in this chart are not all-inclusive—it represents examples of prices for commonly requested procedures.
We are a Trusted Dental Referral Service that Coordinates and Oversees Your Care with Affordable, Quality Dental Clinics in Mexico
Why use our referral services?
We help people understand how to save thousands of dollars on quality dental care in Mexico. Dental clinics compensate us directly so our referral services are always free to our patients.
More reasons to choose us: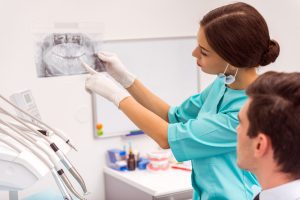 We offer up-to-date, well-researched information about getting safe, quality dental care in Mexico.
We are your advocate through every step in the appointment process.
We handle every detail for you and ensure all the necessary steps and protocols are correctly taken so that your appointment goes smoothly.
We have carefully vetted the dental offices we use with our dental advisors and our 4-step evaluation process to assure that individuals can access dental offices in Mexico that have a long history of safe, quality dental services.  We know which dental offices in Mexico are reputable.
We review your specific dental treatment needs and refer you to the best dental office for your case.
We give you everything you need to make the trip, including scheduling your appointment and hotel recommendations.
We make the process of getting dental care in Mexico as effortless and easy as possible.
When you book through us, our patients have the first choice for scheduled appointments and get priority over walk-in patients.
We monitor your appointments for you, email reminders to you and make sure the dental clinic is prepared when you arrive.
We make sure our dental offices have all the appropriate dental records, including X-rays and CT scans if needed.
We communicate with the doctors and staff at our dental clinics on your behalf as needed—we know what to look for.
Our dental clinics guarantee any re-work and/or adjustments needed for up to four years.
Dental clinics in our programs include local transfers to/from the clinic for free—from airports, hotels and other designated transfer points.