It's Not Uncommon to Save Thousands at Our Dental Offices
Don't Put Off Dental Care Because Of The Cost
If you need major dental treatment, you can get affordable, high-quality dental care and very likely save thousands of dollars going to dental offices in our program.  On average, our patients save 50%-80% on dental treatments at our offices in Mexico.
Our Story
When the founders of Beyond Borders Dental learned from their local dentist that they needed four dental crowns and it would cost over $6000, they began asking friends about possible dentists in Mexico.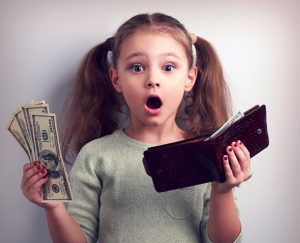 They traveled there to see for themselves.  After examination, the quote for all four dental crowns was $920, a savings of over $5000!  A third member of the Beyond Borders Dental team had experienced these kinds of savings with the dental care her father needed.  The price in the U.S. was over $20,000.  When the dental treatment was completed in Mexico it was less than $2000, a savings of over $18,000.  These are the actual savings of the members of our staff.
"I absolutely LOVE Beyond Borders Dental! They saved me over $10,000 in dental care in Mexico! My service was handled very professionally…"
— Lynn V., Santa Fe, New Mexico —
Cost Comparisons For Getting Dental Care in Mexico
*2019 national average prices in U.S. Actual prices may vary.
Procedure
USA*
Beyond
Borders
Savings*
Porcelain Crown
$1200
$425
$775
Porcelain 3-Unit Bridge
$3600
$1275
$2325
Dental Implant w/Crown
$4000
$1800
$2200
Root Canal
$1400
$250
$1150
Partial Denture
(per plate)
$1200
$600
$600
Full Denture
$3000
$1200
$1800
Extractions
$350
$50
$300
Porcelain Veneer (per tooth)
$1500
$550
$950
Dental Nightguard
$400
$100
$300
Why put off needed dental care because of the cost?
The savings for major dental care in Mexico is so significant that you no longer have to postpone getting the treatment you need.
Here Are Some Recent Examples of Saving Big by Getting Dental Care in Mexico:
A 40-year old woman in Arkansas sent us her dental treatment plan with proposed costs of $6,013.  The quote on the exact same procedures from our dental office in Mexico was $1,590, a savings of $4,423—or about 74% savings.
The dental treatment plan from an engineer in North Carolina included twelve crowns and a total cost of over $22,000.  The quote for dental treatment in Mexico was $2,190, a savings of over $20,000 on exactly the same services!
These are actual quotes from our dentists in Mexico based on dental treatment plans from U.S. dentists.  When the savings from the cost of one dental crown alone can be over $1000, there is a strong incentive to consider the options offered through our dental tourism program.
Why Is It So Much Less Expensive In Mexico?
A number of factors contribute to the large savings for getting dental care in Mexico.  Because of the support of the Mexican government, dental education in a public dental institution is free or subsidized.  In return, the graduating dentist in Mexico provides a year of free dental community service.
By contrast, U.S. dentists leave school with $150,000 or more in loans to repay.  Dentists in Mexico are not required to have mandatory malpractice insurance, which is very expensive, and their society as a whole is not litigious in the way the U.S. is.  In addition, both labor and real estate, including rent, are much less expensive in Mexico.
The government also monitors and restricts excessive profits on medications and pharmaceutical products used in dentistry.  And finally, the cost of living for dentists and their staff is considerably less expensive in Mexico.
We've carefully selected the best dental offices in northern Mexico for our program.  With Beyond Borders Dental you don't have to sacrifice quality dental care to save money.
What Other Costs Do I Have To Receive Dental Care In Mexico?
Keep in mind that you are receiving your services away from home.  There is a trade-off for the substantial savings you get in terms of the additional time involved and costs for transportation, lodging, and meals.  In most cases, these costs are dwarfed by the savings you can realize by having the procedures done at one of our Beyond Borders Dental offices in Mexico.  Even one crown is less expensive when including all travel costs.
If you can provide us with current X-rays and if possible, your dental treatment plan, our dentists can usually evaluate your case and provide you with an estimated price quote.  In many cases, you will know how many visits are necessary to complete your dental treatment in Mexico.
What If I Have Dental Insurance?  Will I Be Covered In Mexico?
Some of our dental offices in Mexico can help you with the U.S. dental insurance on a case-by-case basis.  If you're considering using dental insurance in Mexico we strongly recommend you contact your dental insurance provider about their policies regarding getting dental care done abroad.  Please remember, it's your responsibility to process your insurance claims with your dental insurance provider.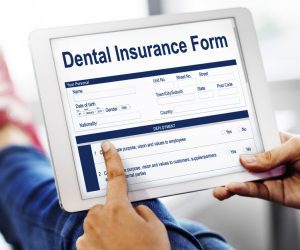 Many people find dental insurance barely worth the savings because of the limited coverage, even for U.S. dental services.  As one patient put it, "Invest in travel to Mexico."  Check out our blog The Non-assurance of Dental Insurance to learn more.