About Getting Dental Care at Our Approved Offices in Mexico
Here's A Quick Overview:
Americans have been getting quality dental work from dentists in Mexico for over twenty years.
You can save up to 80%—literally thousands of dollars if you need extensive dental care by getting treatment from affordable dentists in Mexico.
It is safe to travel to Mexico for dental work if you know how and where to go, and which dental offices to use. Medical and dental tourism companies can help you make the right choice.
You can get pain-free, quality, affordable dental care from experienced and qualified dentists in Mexico, but you must be sure of their credentials and qualifications.
Dentists in Mexico use the same materials as US dentists.
At our Palomas and Juarez dental clinics, you can get any procedure that is available in the US—dental crowns, root canals, dental implants, partial and full dentures, veneers,  cosmetic dental procedures, and more.
You don't need to spend thousands of dollars to travel to exotic locations such as Costa Rica or Cancun to get your dental care. We can help you find affordable dentists at our Mexico dental offices.
It is very easy to travel to Palomas or Juarez, Mexico, where Beyond Borders Dental has approved dental offices.  With our help and special discount programs, we can save you even more money on transportation, lodging, and other services such as eyeglasses and prescriptions. And you can save up to 80% with our Mexico dentists.
You will need a US Passport or equivalent.  See documentation.
Over 40 Financing Plans Through Beyond Borders Dental, with terms up to 5 years.
With Beyond Borders Dental help and discount programs, we can save you even more money on transportation, lodging, and other services such as eyeglasses and prescriptions.
What To Expect When You Visit Our Dental Offices In Palomas or Juarez, Mexico
Dental offices in Palomas and Juarez are simpler than dental offices in the US.  While equipment will be similar to an American dental office, Mexican dentists put much less emphasis on impressing patients with fancy furnishings in the waiting area.  Bathrooms are clean but modest, and furniture may show the wear of its many visits.
Dentists in Mexico, often do all of the work, as opposed to US dental clinics which rely heavily on dental assistants and other staff.  Keep in mind that Palomas, Mexico is a quiet town of less than 5,000 people, and is more reminiscent of a western town of the 1950's than the large and frenetic cities like Tijuana.  Although Americans have been coming to Palomas for affordable dental care for decades, the town is still relatively unknown.  But Beyond Borders Dental, the first dental tourism company to offer concierge service right to the dentist's door, is changing that.  Now you can find an affordable dentist and receive the care you need without spending thousands of dollars.
The dental offices in our program offer quality work from credentialed dentists.  We visit and monitor our clinics in Mexico regularly, and we continuously evaluate our dentists based on the reviews of our clients.
Our dentists in Mexico all speak English, although some are more fluent than others.  In any case, the office staff always has someone available who speaks English well, and there are no problems communicating your needs to our dentists.  Be sure to bring some things to read.  Phone service may be sketchy (check with your provider about service in Puerto Palomas, Chihuahua, Mexico or Columbus NM).
A day or so before you leave for your dental treatment in Mexico, we will send you an email update about the weather and suggestions for how to dress.  Palomas and Juarez are very casual.  You don't need (and we don't recommend bringing) a lot of cash.  Most merchants take credit cards there.  You can pay for your services by check, which is recommended.
What About Travel?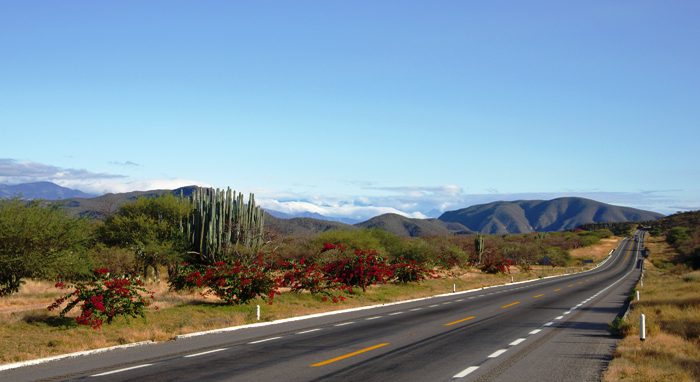 The cross-border town of Palomas is about a four hour drive from Albuquerque NM (270 miles) and about a five hour drive from Santa Fe NM (330 miles).  Keep in mind that you are receiving your dental work in Mexico, away from home.  When you submit your dental treatment plan and receive your price quote, you will be informed as to how many visits are necessary to complete your dental work.  If your services require more than one trip, there will be some additional costs to getting your dental work in Mexico done.  It could include transportation for additional visits, lodging costs (with our program discounts), and some meals.
With our Concierge Program, you are driven directly to Deming, NM the evening before your dental appointment in Palomas, Mexico and will spend the night at our lodging partner in Deming.  The next morning you are shuttled by our van to the border and accompanied to your dental office for your appointment.
If your appointment is with our Juarez dental office, they have their own private driver who will pick you up at your hotel in El Paso, TX, transport you to the Mexican border and accompany you directly to your dental office.  When you finish your appointment, he will transport you back to your hotel in El Paso.  Their transfer services are free from El Paso.
When you are saving as much as $1000 per dental crown or root canal, and even more for dental implants or bridges, a few hundred dollars to come for a second visit is a small price to pay.  With our dental tourism concierge service, our van returns you to the service center in either Albuquerque or Santa Fe.  For a comparison of our two programs, click here.
Be sure to review the documentation that is necessary for your trip, and if you need to apply for a passport start here.
"I absolutely LOVE Beyond Borders Dental! They saved me over $10,000 in dental care! My service was handled very professionally…"
— Lynn V., Santa Fe, New Mexico —
Why Dentists in Palomas?
We focus our programs on the dental clinics in Palomas, Mexico, because of the challenges of navigating travel to larger border communities such as Tijuana that are targeted by other dental tourism companies.  These cities, with populations of well over a million people in each area, have histories of drug problems and violence, and are crowded and difficult to get through the border.  This contrasts sharply with Palomas, a town of only about 5,000 people.  Whereas you could face hours trying to cross the border in larger Mexico cities, Palomas has none of those issues.  You will cross the border into the simple downtown area, and our dental clinics are all within a few blocks.
The exception to avoiding larger cities for dental treatment in Mexico is our one specialty clinic in Juarez.  This is one of the most professional offices in all of Mexico, and has specialists who have pioneered some dental treatment procedures.  If we recommend our approved Juarez clinic, we will arrange for you to be picked up by a driver on the US side, and you will be driven directly to the Juarez clinic.
If you are part of our Dental Concierge Program, in Palomas, we will accompany you across the border and right to your clinic.  If you book your dental work through our Self-Service Program, we will provide a simple map and instructions to your Palomas dental clinic.  All clinics are easy to get to.
While you are there you can take advantage of additional savings on eyeglasses, prescriptions, and gifts by shopping with merchants in our Palomas Partners program.  Your eye exam is free and you can save up to 60% – 70% on contacts, frames, and lenses, and the glasses can be completed the same day.  Prescription savings can be up to 80%, and a written prescription is usually unnecessary.  If you booked through the concierge program, you will receive special discount coupons from our Partners.
The founders of Beyond Borders Dental were fortunate enough to meet the mayor of Palomas, Mexico, and to share with him their vision for bringing Americans to his city for affordable dental care.  We also discussed our commitment to the community of Palomas and our hope to help support the city with additional revenues while providing more jobs for Palomas residents.
See the official letter of welcome to Beyond Borders Dental from the city of Palomas.

For even more information about your experience in Palomas and Juarez and how our dental program in Mexico works, be sure to visit our FAQ's.