Getting Dental Care at our Approved Offices in Mexico
Here's A Quick Overview:
Americans have been getting quality dental care from dentists in Mexico for over twenty years
You can save up to 80%—literally thousands of dollars if you need extensive dental care by getting treatment from affordable dentists in Mexico
It is safe to travel to Mexico for dental care if you know how and where to go, and which dental offices to use
You can get pain-free, quality, affordable dental care from experienced and qualified dentists in Mexico, but you must be sure of their credentials and qualifications
Dentists in Mexico use the same materials as U.S. dentists
And you can save up to 80% with our dentists in Mexico
At our Mexico dental offices, you can get any procedure that is available in the U.S.—dental crowns, root canals, dental implants, partial and full dentures, veneers, cosmetic dental procedures, laser dentistry and more
You don't need to spend thousands of dollars to travel to exotic locations such as Costa Rica or Cancun to get your dental care.  We can help you find affordable dentists at our Mexico dental clinics
It is very easy to travel to Mexico, where Beyond Borders Dental has vetted and approved dental clinics.  We can save you even more money on lodging, and other services such as prescriptions
You will need a valid and current passport or equivalent;  see the documentation page
Over 40 Financing Plans Through Beyond Borders Dental, With Terms up to 5 Years.
With Beyond Borders Dental we can save you even more money on lodging, and other services such as prescriptions.
 Dental Offices in Mexico: What to Expect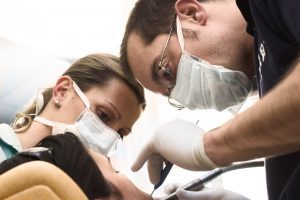 Dental clinics in Mexico are simpler than dental clinics in the U.S.  While equipment will be similar to an American dental office, Mexican dentists put much less emphasis on impressing patients with fancy furnishings in the waiting area.  Bathrooms are clean but modest, and furniture may show the wear of its many visits.
Dentists in Mexico, often do all of the procedures, as opposed to U.S. dentists which rely heavily on dental assistants.  Although Americans have been coming to Mexico for dental care for decades, some of border towns are still relatively unknown but Beyond Borders Dental is changing that.  Now you can find an affordable dentist and receive the care you need without spending thousands of dollars.
The dental clinics in our program offer quality services from credentialed dentists.  We visit and monitor our vetted clinics in Mexico regularly, and we continuously evaluate our dentists based on the reviews of our clients.
Our dentists in Mexico speak English, although some are more fluent than others.  In any case, the office staff always has someone available who speaks English well, and there are no problems communicating your needs to our dentists.
What About Driving to Mexico?
The cross-border towns of southern Texas and New Mexico are about a four-hour drive from Albuquerque NM and about a five-hour drive from Santa Fe NM.  Keep in mind that you are receiving your dental care in Mexico, away from home.  If your treatment requires more than one trip, there will be some additional costs getting your dental care in Mexico done.  It could include transportation for additional visits, lodging costs, and some meals.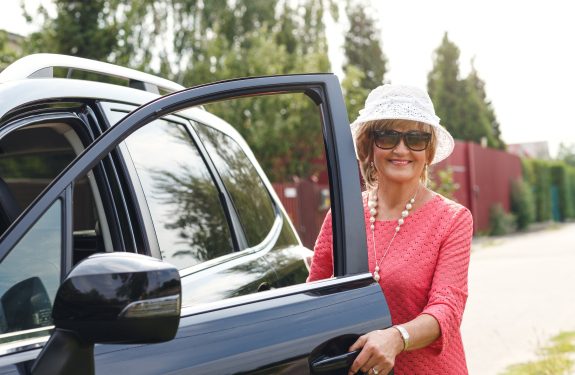 Our dentists in Juarez have their own private driver who will pick you up in El Paso, Texas, transport you across the Mexican border and accompany you directly to the office.  When you finish your appointment, they will transport you back to El Paso.  Their transfer services are free from El Paso.
When you are saving as much as $1000 per dental crown or root canal, and even more for dental implants or bridges, a few hundred dollars to come for a second visit is a small price to pay.
Be sure to review the documentation that is necessary for your trip, and if you need to apply for a passport start here.
"I absolutely LOVE Beyond Borders Dental! They saved me over $10,000 in dental care! My service was handled very professionally…"
— Lynn V., Santa Fe, New Mexico —
Why Dentists in Mexico?
We select dental clinics located in border towns of Mexico because of the challenges of navigating travel to larger border communities such as Tijuana.  These cities, with populations of well over a million people in each area, have histories of problems, are crowded, and difficult to cross the border.  The dental clinics in our program are easy to get to and you never have to drive in Mexico.
For even more information about how our dental program in Mexico works, be sure to visit our FAQ's.