You pay your monthly premiums so you can have some coverage for dental care.  But what if you need extensive work? Chances are your dental insurance will max out at $1,500 or $2,000.  Many dental insurance companies count the cost of your yearly examinations, x-rays, and cleanings in that amount.  That leaves you with some money still left, but certainly not enough to cover you if you need extensive work.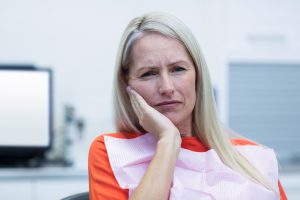 According to the Fair Health Consumer, on average, a dental crown in Santa Fe or Albuquerque, New Mexico will run you around $1,672.  If you need a root canal, you can expect to spend up to $1,400.  As for dental implants, many dental insurance companies don't even include them as covered treatment.  Averaging up to $3,000 per tooth means you may have to pay entirely out of pocket for your treatment.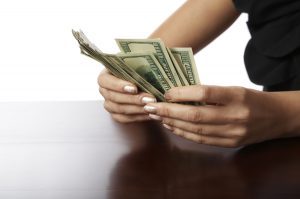 If you are getting a procedure that's covered, most likely you will still be responsible for your deductible and co-payment or co-insurance portion of the treatment.  These out of pocket costs add up fast and make many people wonder if buying dental insurance if even worth it.  You might enjoy reading more about this on our article Is Dental Insurance A Scam here.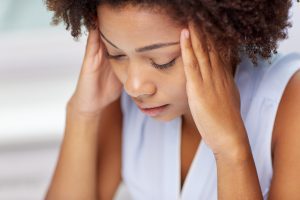 Thankfully, there is excellent dental care available in Mexico. Border towns like Palomas have been serving American dental tourist for years. In fact, some of our clinics have treated Americans for 20+ years.
Dentist in Mexico are skilled and licensed with comparable training to US dentists.  Dentist in Mexico boast the same dental technology and equipment.  They use the same materials for crowns and other procedures. And they have the same sanitation procedures in place as American dentists.  If you are wondering why it's so much cheaper then you should definitely check out our article on Dental Tourism:  Why You Should Get Dental Work in Mexico here.
And guess what else? Your dental insurance may cover treatment there too.  On average you can save up to 80% on dental treatment by crossing the border to Mexico. That crown that would have cost you $1,672 at your local dentist in Santa Fe or Albuquerque will only cost $230 in Mexico.  And the root canal that would cost $1,400 in your hometown would cost only $240 south of the border.  Dental implants are cheaper too, averaging $1,500, or half of what you'd find at your local dentist in Santa Fe or Albuquerque.
So the bottom line is by going to Mexico you can save a lot, especially if you need extensive dental work.  Well now, some dental insurance companies are covering non-emergency treatment outside of the US.  We've identified one, Delta Dental's PPO plan.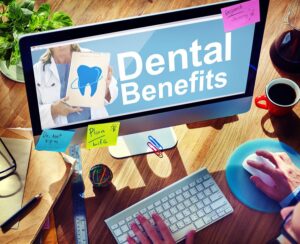 Delta Dental is the largest dental insurance provider in the US, so there is a good chance you are covered.  In fact, they cover nearly 390,000 New Mexico residents.  According to Delta Dental's website, "As a Delta Dental subscriber, you can visit any licensed dentist anywhere in the world for your dental care. Even if you're out of the country when you receive dental treatment, you have peace of mind when you have Delta Dental coverage."
Wow! That's kind of amazing and shows you that the largest dental insurer in the U.S. KNOWS there is excellent care available outside US.  Pretty cool huh?
You may be thinking, what does this mean for me? Well you can go to Mexico for cheaper dental care and be REIMBURSED by your dental insurance company.  And guess what else? Your max benefit covered amount of $1,500-$2,000 will go a lot further down there.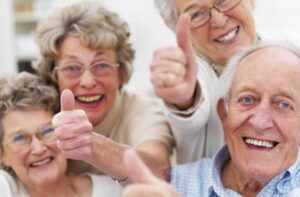 So how does it work?
Delta Dental's website states, "When you see a dentist outside of the U.S., you are responsible for obtaining the necessary documentation for services provided, filing a claim with Delta Dental, and paying the dentist at the time services are performed."
This means you can get the dental work you need, save money out of pocket, then submit the necessary paperwork to Delta Dental and wait for your reimbursement check in the mail.  Whohoo!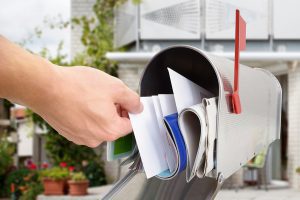 Our dentists in Mexico are familiar with the process. We can help facilitate getting the paperwork you need for reimbursement. You can find the step-by-step instructions and forms you will need to fill out on Delta Dental's Out of Country Claims page here.
So why put off treatment because of the cost?  And why use your limited dental insurance to cover just one crown in the US when you can stretch your max benefit dollar amount to cover multiple procedures?  At Beyond Borders Dental, we make getting high quality dental care in Mexico both easy and affordable.  Now, with Delta Dental, it gets even better.
Want to know how much you can save on your dental care?  Fill out a free price quote form here or call us today at (505) 738-7770.
**Disclaimer:  This is not a guarantee of benefits.  Individual coverage may vary by plan and/or state. Some exclusions may apply. Please check with your dental insurance company to see what benefits you are eligible for.