Things to Consider About Your Dental Insurance in Mexico
You pay your monthly premiums so you can have some coverage for dental care. But what if you need extensive work? Chances are your dental insurance will max out at $1,500 or $2,000. Many dental insurance providers count the cost of your yearly examinations, X-rays, and cleanings in that amount. That leaves you with some money still left, but certainly not enough to cover you if you need extensive treatment.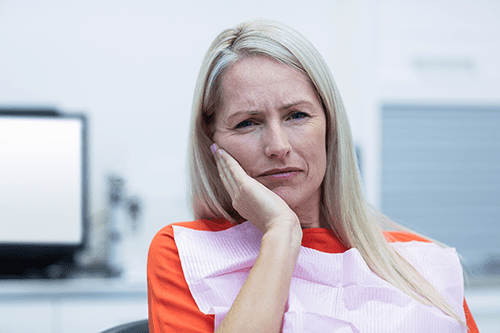 According to the Fair Health Consumer, on average, a dental crown in the U.S. will run you around $1,672. If you need a root canal, you can expect to spend up to $1,400. As for dental implants, many dental insurance companies don't even include them as covered treatment. Averaging up to $3,000 per tooth means you may have to pay entirely out of pocket for your treatment.
If you're getting a procedure that's covered, most likely you will still be responsible for your deductible and co-payment or co-insurance portion of the treatment. These out of pocket costs add up fast and make many people wonder if buying dental insurance if even worth it. You might enjoy reading more about this on our article Is Dental Insurance a Scam.
Thankfully, getting affordable, quality dental care in Mexico is possible. Dentists in our programs are skilled and licensed with comparable training to U.S. dentists. They have equal or better dental technology and equipment. They use the same materials. And, they adhere to the same sanitation procedures in place as U.S. dentists. If you are wondering why it's so much cheaper then you should definitely check out our article on Dental Tourism: Why You Should Get Dental Work in Mexico.
And guess what else? Your dental insurance may cover treatment there too. On average you can save up to 75% on dental care by crossing the border to Mexico. That crown that would have cost you $1,672 at your local dentist in the U.S. will only cost $425 in Mexico. And the root canal that would cost $1,400 in your hometown would cost only $250 south of the border. Dental implants are cheaper too, averaging $1,800, or in many cases, half of what you'd find at your local dentist in the U.S.
So the bottom line is by going to Mexico you can save a lot, especially if you need extensive dental work. Some dental insurance providers are covering non-emergency care outside of the U.S. We've identified one, Delta Dental's PPO plan.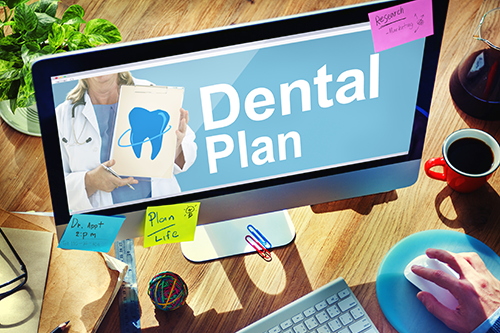 Delta Dental is a major dental insurance provider in the U.S., so there's a good chance you're covered. According to Delta Dental's website, "As a Delta Dental subscriber, you can visit any licensed dentist anywhere in the world for your dental care. Even if you're out of the country when you receive dental work, you have peace of mind when you have Delta Dental coverage."
You may be thinking, what does this mean for me? Well you can go to Mexico for cheaper dental work and be reimbursed by your dental insurance provider.
Here's How it Basically Works
Step 1: Before you go to Mexico contact your dental insurance provider and ask if you are covered for the dental treatment you plan to have done. Ask if you need pre-authorization, what are the requirements for the reimbursement, and what address you need to send the dental receipts.
Step 2: In advance, before your appointment, let the dental office you plan to file an insurance claim. If you have any questions concerning your insurance please contact your insurance provider or the dental office for assistance.
Step 3: After you complete your dental care, mail the receipt to your dental insurance provider. If you do not hear from your insurance provider within a few weeks, call them directly to inquire about your claim.
Please remember, when you seek dental care outside of the U.S., you are responsible for obtaining the necessary documentation for services provided, filing a claim with your insurance provider, and paying the dentist at the time services are performed.
Although some dental offices in Mexico can directly bill your insurance company, the vast majority of dentists will only complete the reimbursement paperwork and you will have to submit it to your insurance provider. Please note, that all officeal notes are written in Spanish, and hence, can sometimes present a challenge in processing insurance.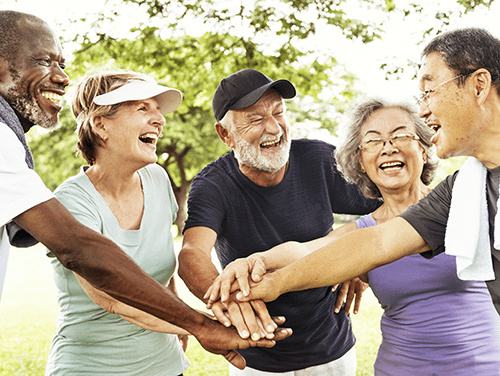 To find out more about how you can get affordable, high-quality dental care in Mexico, call us today at (505) 738-7770 or click this link to send us your inquiry and we'll get back to you.
**Disclaimer: This is not a guarantee of benefits. Individual coverage may vary by plan and/or state. Some exclusions may apply. Please check with your dental insurance company to see what benefits you are eligible for.