About Traveling to Mexico for Dental Care—
and, what we're doing to protect your safety
Can you still travel to Mexico for dental care? The answer is yes, but at this time we recommend visiting our dentists in Mexico for essential dental treatment only. If you need dental care despite the challenges of travel, and we want to detail for you the steps we are taking to help protect your health while making sure you get the treatment you need. Below we will share with you the extensive health and safety protocols our Mexico dentists are following to assure your safety.
Is the U.S./Mexico border closed?
The U.S./Mexico border is open to medical related travel. Dental treatment is considered medical, so our patients continue to travel to Mexico for dental care. To keep informed on the status of the border, click this link to read about travel restrictions.
Moreover, we stay in constant communication with our Patient Care Coordinators for regular reports. The border patrol/customs officers are checking everyone's temperature with a no-contact thermometer at entry or exit points.
Our dental clinics in Cozumel and El Paso/Juárez (EPJ) follow CDC guidelines
Our dental clinics have verified that they review and follow CDC guidelines and update their procedures on a regular basis.
The safety and health of our patients has always been a top priority for Beyond Borders Dental.That's why we vetted our dental clinics even before the COVID-19 pandemic. Our 4-Step Evaluation Process have consistently made the care you receive both safe and comfortable.
Our dental clinics provide private transportation from the airport or hotel to the clinics, with their drivers, and the vehicles are completely sanitized after each trip. All staff in our clinics are tested daily, as are our patients, and social distancing is practiced in the offices, with careful control of the density of patients and staff. The dental staff wears personal protective equipment (PPE) and you will be required to wear a mask, except when dental treatment is underway. Please travel with your own mask.
Air Travel and Airports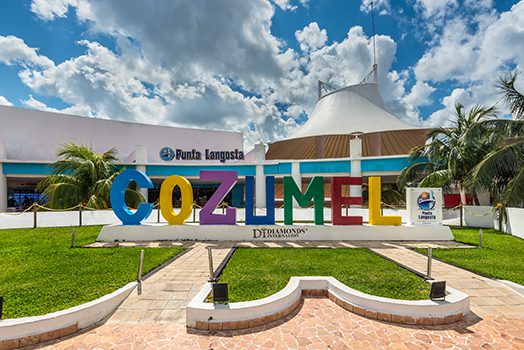 To visit our clinics you must travel through a border crossing, and you will most likely have your temperature checked by airport or border personnel as you pass from one country to the other. Please check with your airline to understand their procedures, as the protocols vary from airline to airline. American Airlines continues to offer direct flights from Charlotte, NC (CLT) to Cozumel, Mexico (CZM), from Miami, FL (MIA) to Cozumel, Mexico (CZM) and from Dallas (DFW) to Cozumel (CZM). You'll also find the latest information on COVID-19 safety concerns and travel restriction updates on their website.
If you have concerns about air travel at this time, you may be more comfortable visiting our El Paso/Juárez location. The same safety procedures are followed there, but you can drive to El Paso (if you reside somewhere in the Southwest) and can be picked up right at your hotel or at the airport. The same border and office protocols will apply but you will bypass airports and airplanes. For detailed safety measures and protocols for our Juárez clinic, click this link. For detailed safety measures and protocols for our Cozumel clinic, click this link.
What we've shared here is the "most recent information" we have, and please understand that things are changing all of the time. We encourage you to do your own due diligence as to the risks of travel and to take all precautions that have been widely provided when traveling out of your home. Please let us know any questions you have, and Beyond Borders Dental will do all that we can to help ensure your safety while getting the dental treatment in Mexico that you need.
Thanks from the Beyond Borders Dental Team