You Can Save Thousands of Dollars on Expensive Dental Work by Going to Mexico
Tom, a 65-year-old retiree, reads a magazine in the waiting room of a dental office in Mexico. This is his second trip down to Mexico to finish the dental care he needs. The initial treatments have all gone well, and Tom is thrilled with the treatment so far.
The office is simple, not as elaborate as the dental offices he's been to in the U.S., but the office is clean and the treatment rooms very professional. The dental staff is friendly, speaks English, and his experience in the dental chair is not unlike a typical visit to dentists in the U.S., except he's in Mexico, just south of the New Mexico border.
"My American dentist quoted me close to $20,000 for treatment. Down here, it cost me only $2,000," he says. "I was putting off treatment as long as I could because of the cost, and I just couldn't put it off any longer.  Soon it was going to compromise my health, not just my teeth."
People had mentioned getting dental care in Mexico and saving as much as 75% on dental work, but Tom was nervous about it. How is the quality of the treatment? Is it safe to go to Mexico for dental care?  Why is it so inexpensive to have the same dental care done in Mexico?
But Tom has found what thousands of other Americans have found‒good, quality care and tremendous savings. In fact, a recent survey by Families USA, a Washington-based health advocacy group, showed that 90% of people getting dental services in Mexico found their treatment to be good or excellent. That matches surveys taken about dental satisfaction in the U.S. "I had six crowns and multiple fillings that needed to be taken care of. It took a few trips down here, but with the money I saved, it was well worth my time," says Tom.
The savings on dental work in Mexico is no reflection of the quality. Instead, many factors contribute to the reduced cost.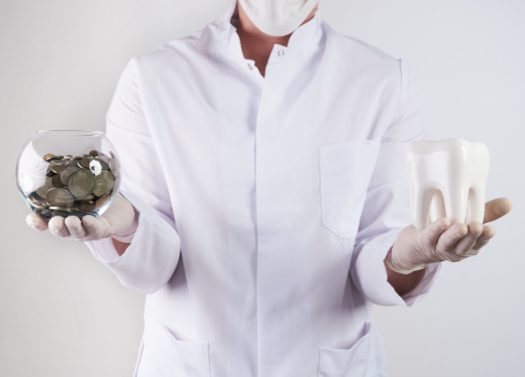 Because of the support of the Mexican government, dental education in a public dental institution is free or subsidized. In return, the graduating dentist provides a year of free dental community service. By contrast, U.S. dentists leave school with $150,000 or more in loans to repay.
Dentists in Mexico are not required to have malpractice insurance, which is very expensive, and society is not litigious in the way the U.S. is. In addition, both labor and real estate, including rent, are much less expensive in Mexico.
The government also monitors and restricts excessive profits on medications and pharmaceutical products used in dentistry. And finally, the cost of living for dentists and their staff is considerably less expensive in Mexico.
Our vetted, approved dentists are proud of their clinics‒they're equipped with high-quality equipment and follow stringent protocols for modern dentistry practice. Tom was given a full tour of the office where he met two other staff dentists and then saw the lab where a full bridge was being fabricated.
He saw how every hand tool was packaged separately in its own plastic cover before use, and the autoclave used to sterilize all equipment. Then, as a patient left the treatment room, he could see two technicians with cleaning supplies for cleaning every surface used in the treatment.
Every year tens of thousands of people like Tom travel across the border to Mexico to save money on high-cost dental procedures.
In border towns near northern Mexico, offices are very accustomed to treating American patients, like Elizabeth, a 40-year older adult from Louisiana. So when her dentist warned her about putting off dental care any longer, she was faced with a treatment plan that cost over $6000. When she priced the same work in Mexico, the price for the same procedures was $1590.
Paul A. is an engineer from North Carolina. At age 65, he was fit and healthy, except that many of his crowns were breaking down. The bad news? A $22,000 proposal from his U.S. dentist to correct the problems. Paul checked with a recommended dental clinic in Mexico, and the quote was $2290 – a savings of almost $20,000.
Beyond Borders Dental is a referral agency whose principals knew firsthand about the savings on dental work in Mexico because they had been there themselves. President Terri Heeter says, "After saving over $6000 on four crowns, I knew I had to let as many people as possible know about the option to get safe, quality dental care in Mexico."
I decided to use my 20 years of experience owning my own tour company to start a dental referral service.
After many visits and thorough exploration of the dental offices in Mexico, they chose several high-quality dental clinics to join the program. CEO Ralph Grosswald, who also has had dental services in Mexico, emphasized Beyond Borders Dental's commitment to spreading the word.  "Now we can get people to Mexico to great dental offices with highly trained, experienced dentists, and that's really fulfilling for us. No one should have to put off needed dental care because of the cost.
Tom would agree. "I would never have been able to have my dental treatment done if I hadn't discovered the dental clinics in Mexico. So I would tell anyone needing dental care to find out about cross-border dental care and get the dental work they need in Mexico."
To find out more about how you can get affordable, high-quality dental care in Mexico, call us today at (505) 738-7770, or click this link to send us your inquiry, and we'll get back to you.