The Truth About your Safety in Juárez, Mexico
By Cari Griffo for Beyond Borders Dental
(CNN)—Ciudad Juárez, Mexico, made its own history Tuesday as its homicide rate reached 3,000 deaths for the year – ten times the number of killings annually that the border city counted just a few years ago.
With two weeks left in the year, 2010 is now the deadliest year Juárez has ever seen, a spokesperson for the Chihuahua state attorney general's office told CNN.
Yikes, it is completely understood, why Americans would have concerns about safety in Juárez based on their tainted past. Did you know since 2011 Juárez very quickly turned around their reputation?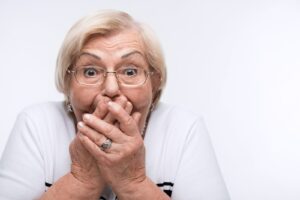 They worked extremely hard to make their border town safe. Massive purges of corrupt officials took place as well as direct actions by the federal government to catch and imprison high-level criminals by bringing in the Mexican army.
Unfortunately, homicides exist everywhere in the world, yet in Juárez, they are at a fraction of what they were in the city's most violent year of 2010. Juárez is now safer than many U.S. cities, especially for tourists, and even more so, for dental tourists through the program of Beyond Borders Dental. The border crossing is highly secured while everyday U.S. and Mexican citizens exchange in this commute, whether it be U.S. residents working in Juárez, or Mexican students attending U.S. schools.
We at Beyond Borders Dental have referred many dental patients to Juárez, Mexico for dental care without any complications, here's why:
The dental clinics we use in Ciudad Juárez are located in extremely safe areas, known as "The Country Club," section of the city.
The border crossing is highly secured
Beyond Borders Dental chooses the most reputable dental offices in Juárez
Our dental tourism clients are escorted directly from their location in El Paso, across the border to the dental office in Juárez. The driver takes care of the entire round- trip process of delivering you safely from door to door
The time spent in Juárez is isolated to the security of the dental clinic without time to wander around the city on your own
Dental appointments are only made during the day between business hours. Our patients never experience Juárez at night
As you can see, dental tourism with Beyond Borders Dental is a very specific way to spend time in Juárez increasing your chances of safety.
To find out more about how you can get affordable, high-quality dental care in Mexico, call us today at (505) 738-7770 or click this link to send us your inquiry and we'll get back to you.