We're thrilled to offer our clients special rates on hotels when they need to stay overnight.  For years the feedback from our past clients on these properties has been excellent.  We confident you too will enjoy your stay and save money!
Important Note: As a Beyond Borders Dental client you can take advantage of our discounted rates.  If you need lodging at one of these hotels, please contact a Beyond Borders Dental representative at (505) 738-7770 or [email protected] for more information.  Otherwise, you will be charged normal rates.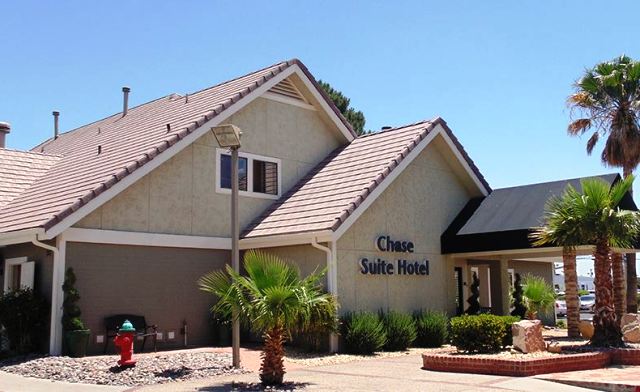 The Chase Suites of El Paso is conveniently located off interstate 10 in El Paso, Texas.  This quiet hotel welcomes you with residential-inspired lodging near the heart of El Paso and the border.  Book a stay in one of our studio or two-bedroom suites with fully-equipped kitchens, cozy fireplaces and a breakfast bar.  Ideal for extended stays, their hotel is minutes from the airport, local area wineries, shopping, and downtown El Paso, and their complimentary shuttle service makes getting around easy, taking you anywhere within five miles. Unwind by the pool, or wake up and start the day with a freshly-prepared breakfast buffet, featuring all of your morning favorites, before setting out to see what's waiting nearby.  Overnight parking is easy and safe on the secure grounds.
~  ~  ~  ~  ~  ~  ~  ~  ~  ~  ~  ~  ~  ~  ~  ~  ~  ~  ~  ~  ~  ~
The Lodge of Santa Fe is located just off St. Francis near DeVargas Mall only minutes from the historic downtown of Santa Fe.  Overnight parking is easy and safe on the secure Lodge grounds.
The Lodge at Santa Fe is inspired by the ancient and legendary building traditions of the Anasazi and Ancient Puebloan Peoples.  The hotel stands atop the Santa Fe hills with beautiful views of the Sangre de Cristo Mountains yet is only five minutes away from the historic Santa Fe Plaza.
The Lodge at Santa Fe is one of Santa Fe's best family-friendly hotels with features that include complimentary Wi-Fi, free parking, an outdoor pool and hot tub (open seasonally), connecting rooms and suites, and children's menus in our Garduño's restaurant.
~  ~  ~  ~  ~  ~  ~  ~  ~  ~  ~  ~  ~  ~  ~  ~  ~  ~  ~  ~  ~  ~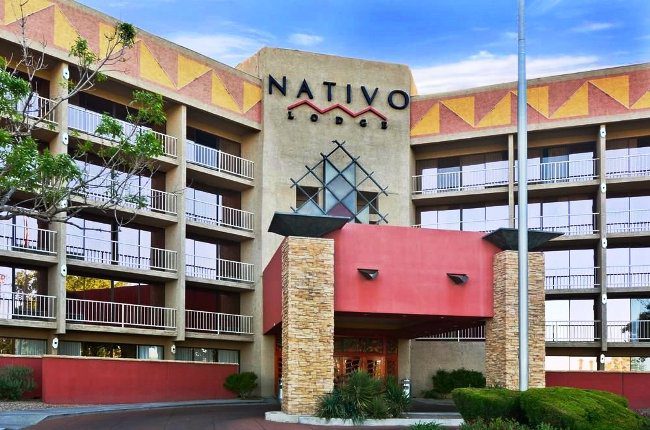 The Nativo Lodge is located just off I-25 at San Mateo, Exit 230—only 10 minutes from the airport and central Albuquerque.  Overnight parking is easy and safe on the secure Nativo grounds.
The Nativo Lodge is inspired by vibrant Native American culture and traditions, providing guests with a memorable experience.  We celebrate history at The Nativo Lodge through Native American influences including art, design, architecture and events.  Many rooms showcase contemporary Native American Artists where you can stay in large-scale installation art.  Heritage Hotels & Resorts, Inc. honors the history of New Mexico through its properties in the best tourist destinations in the state.
Phone: 505-798-4300
Website: www.nativolodge.com
Map & Directions
 ~  ~  ~  ~  ~  ~  ~  ~  ~  ~  ~  ~  ~  ~  ~  ~  ~  ~  ~  ~  ~  ~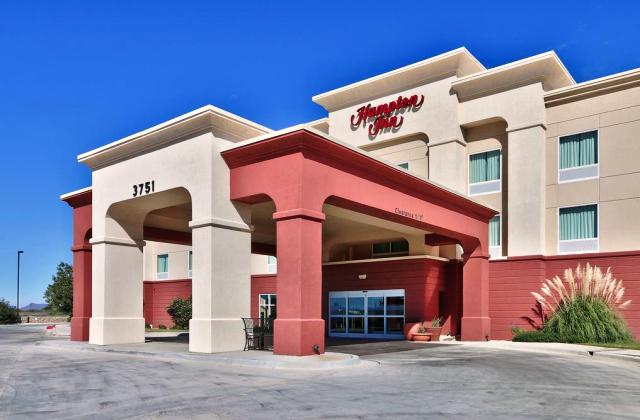 The Hampton Inn of Deming, New Mexico is located only 30 miles north of Mexico.  Our clients receive special lodging discounts and reserved rooms in the most desirable location in the hotel.
The Hampton Inn in Deming is located in a charming southwestern town with two superb local wineries within five miles of the hotel grounds.  Relax in your spacious guest room at the Hampton Inn Deming, NM hotel, a 75-room property located a little over a half an hour from the Mexican border.  You'll enjoy free in-room high-speed internet access, a full-size heated pool and Hampton's free hot breakfast.  Business guests can take advantage of the 24-hour business center.
Phone: 575-546-2022
Website: The Hampton Inn
Map & Directions