Do you have dental insurance?  Have you ever really thought about why you pay a monthly fee for dental care?  Maybe you think you need insurance and have never even considered the possibility of not to having a dental policy.
And maybe you wish you had insurance, but know you can't afford it.  Whatever the case, you might be surprised to know that dental insurance isn't all it's cracked up to be.  Here are some reasons you may want to consider not signing on the dotted line.
Typical Premiums Exceed Coverage
According to DentalInsurance.com, the average cost of a dental cleaning is $82 for an adult and $61 for a child.  The average cost of dental insurance, on the other hand, is $360/year ($30/month) per person.  In a typical year, you will use your dental insurance for two cleanings.  So, while you paid about $360 for your insurance that year, you'll only end up using it for $164 worth of procedures.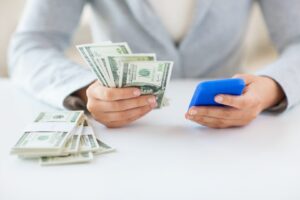 And that number is even less if you're paying out of pocket insurance for a child!  Of course, you will occasionally have larger expenses (see below), but almost every year you will end up losing at least $196 simply because you chose to purchase dental insurance.
Benefits Easily Max Out
With dental insurance, you pay your yearly premium for a maximum dollar amount of coverage.  Often times, you have a deductible to pay before coverage kicks in.  Once  you've met your deductible, your insurance pays a percentage of your dental costs; you are responsible for the remainder, called coinsurance.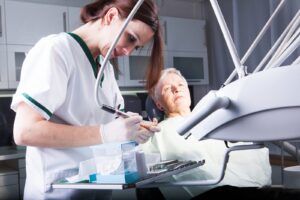 Your coverage stops entirely when the insurance company's payout reaches your maximum benefit amount, typically $1,000-$2,000 per year.  Beyond that, you'll pay 100% of your costs out of pocket.  And the two annual cleanings often "included" in a plan count toward your max.
Biggest Expenses Are Minimally Covered
Maybe you've come to terms with paying more than you're receiving when it comes to dental insurance because the reason you signed up wasn't to cover the routine cleanings, but to prepare for the dental emergencies that you never get to plan for.  These are the scary, out-of-the-blue problems that cost big bucks.
Dental crowns, root canals, wisdom teeth surgery, and dentures all fall into this category.  And, since your primary health coverage protects you from the big scary health emergencies, it's understandable that you'd expect your dental insurance to help with these emergencies as well.  The problem is, it doesn't cover these things.  Or rather, it doesn't cover them very well.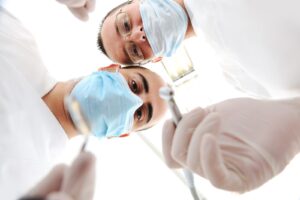 For larger expenses (like dental crowns and root canals), dental insurance covers only a portion of the cost and you are responsible for the remaining called co-insurance.  The average cost of a dental crown in the U.S. is around $1250.  Thus, if you need extensive treatment, you will likely exhaust your dental coverage quickly and end up paying out of pocket for most of your care.  That is on top of paying premiums and the coinsurance.
What Can You Do Instead?  Go to Mexico for Dental Care
Instead of feeling helpless and continuing to pay high fees for dental insurance that you will likely never recoup, you can do what thousands of other Americans have been doing for years: travel to Mexico for safe, affordable dental care.  Here's what you need to know about traveling south for dental procedures.
You'll Save A Lot of Money
Even when you factor in the cost of travel expenses, visiting Mexico for dental care can save you quite a bit of money.  The average costs for dental care in Mexico are extremely low.  The Mexican government subsidizes dental school, so dentists don't graduate with large student loans to repay.  Add to that the lower cost of living in Mexico, and it's easy to see why Mexican dentists charge so much less for their services.
Typically, a porcelain crown in the U.S. costs about $1200. In Mexico, that same crown cost around $425.  You'd have to spend almost $1,000 on travel expenses before your dental tourism costs would reach standard U.S. dental fee.
It's Safe
As is the case any time you travel, it's important to do thorough research about your destination before you arrive to ensure your safety.  Some cities in Mexico cater to American tourists, specifically dental tourists.  Many of these cities are close to the U.S. border, and they are safe for travel.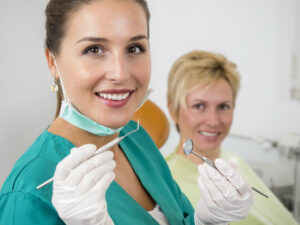 Same Quality
Unfortunately, dentists in Mexico sometimes get a bad reputation.  Ironically, the reason for this bad reputation is that so many Americans have been traveling to Mexico for safe, affordable dental care that it has inspired a lot of con artists to pose as dentists to reap the rewards.  But if you know where the trained dentists are, you will receive the same quality of care as you would in the United States.  The important thing is to find a trustworthy dental referral agency so you can be sure you're entrusting your mouth with a professionally trained and experienced dentist.
It's Convenient
It may seem daunting to consider traveling to another country for dental care.  You might worry about booking the appointment, finding a hotel, and arranging flights and transportation.  But it doesn't have to be complicated.  If you work with a reputable dental referral agency, the process is actually very convenient and simple.  The dental referral agency will make all of the necessary arrangements.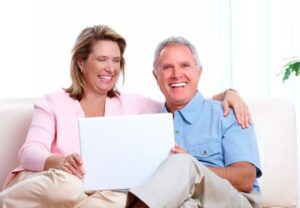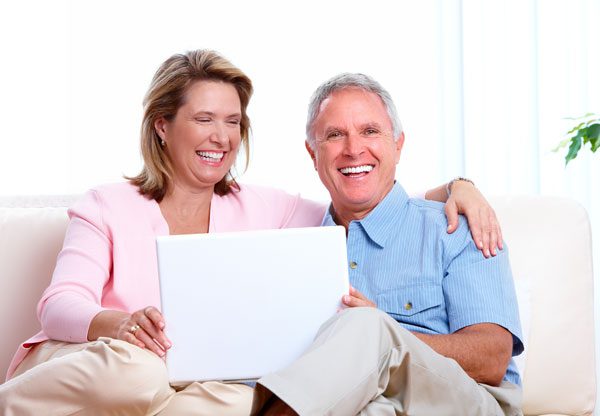 So what's the bottom line?  Think carefully before buying dental insurance.  You may even be able to negotiate a cash discount on cleanings from your local dentist.  If you need extensive dental work like dental crowns, dental implants, or root canals, consider Mexico as a safe and cost effective alternative.
To find out more about how you can get affordable, high-quality dental care in Mexico, call us today at (505) 738-7770 or fill out our Get a Free Price Quote form.