The Loretto Chapel.  The Museum of International Folk Art.  The Santa Fe Opera house.  There are so many fantastic things about living in Santa Fe, New Mexico.  Between the culture, the food, and the sites, residents of this gorgeous city have a lot to be grateful for.  Unfortunately, one thing to be less excited about is the high cost of dental care.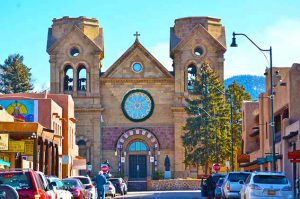 If you are looking for a low-cost dentist in Santa Fe, you'll be hard pressed to find one. 
And if you are looking for an affordable dental crown in Santa Fe, you'll find most of the prices are very high, especially if you don't have dental insurance.
According to a survey of local clinics, getting a crown from a dentist in Santa Fe costs about $1,672 without insurance.  Even with insurance, the out of pocket cost for a dental crown in Santa Fe is $834.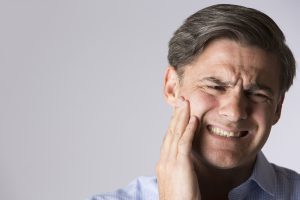 Why the high cost?
You may assume that it costs a lot to create a crown.  After all, the dentist in Santa Fe needs to forge a mold of your tooth, create the porcelain crown and metal base, and fuse it to your remaining tooth.  However, this process only costs about $106. The real reason for the high price tag on dental crowns in Santa Fe has to do with all the overhead costs of running the clinics, like high salaries for the dentists and hygienists, luxury offices, and high-tech equipment.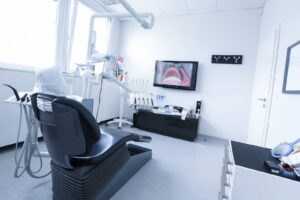 But as a resident of Santa Fe, you have a unique opportunity to get low-cost dental crowns not too far from home.
In order to find cheap dental crowns, you should consider following in the footsteps of thousands of other Americans and travel across the border to dental clinics in Mexico. Dentists in Mexico are able to offer dental crowns at much lower prices than dentists in Santa Fe.  A porcelain crown costs about $425 in Mexico. That's a significant savings even with dental insurance.
Even when you consider the cost of traveling to Mexico for your dental crown, the procedure will still be much cheaper across the border than what the dentist in Santa Fe will charge you.
The difference in cost is the result of a few different factors.
First, Mexican dental offices don't put as much money into overhead costs like fancy offices and new furniture.  Mexican dentists are more concerned about taking care of their patients. The money saved in accommodations allows them to spend less money each year on annual operational costs.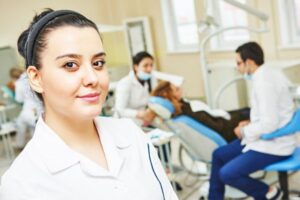 However, the biggest reason for the availability of affordable dental crowns has to do with the way dentists are trained.  The Mexican government subsidizes dental school, so dentists are able to graduate without debt.  Because they don't have loans to pay off, the salary expectations are much smaller.  Since salaries for dentists in Santa Fe are the biggest contributors to cost of dental care in Santa Fe, the lower salaries in Mexico allow dentists to provide very affordable care.
If you choose to leave your dentist in Santa Fe to get a cheap dental crown in Mexico, you may wonder about the safety and quality of care.  Dentists in Mexico are highly trained professionals. They use the same high-tech equipment as Santa Fe dentists.  They have the same training, and they use the same materials as Santa Fe dentists.
As for safety, dental tourism is very safe if you know where to go and which dentists to visit. It's important to research dentists, read reviews, and make sure you're traveling to a city that caters to dental tourists.  The best way to make sure you are working with a reputable dentist in a safe city is to work with a dental tourism agency.
Dental referral agencies make the entire process of receiving dental care in Mexico very simple.
Instead of spending hours or days rounding up dental records, researching dentists in Mexico, and making all the necessary arrangements, you simply let an agency take care of all of it for you.  They can even arrange your travel and hotel if necessary.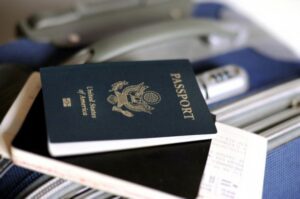 Getting a cheap dental crown in Santa Fe has never been easier, you just may have to find a dentist outside of Santa Fe.  One brief phone call to Beyond Borders Dental can save you a lot of stress, time, and most importantly, money.
It is safe, easy, and convenient.  If you'd like to learn more about how to get an affordable dental crown in Santa Fe, visit our website for your free quote or call us at (505) 738-7770 today!