"You mean Beyond Borders Dental can save me thousands on dental treatment in Mexico—AND they can provide financing options?"

Yes! Beyond Borders Dental has partnered with United Medical Credit (UMC) to offer some of the best dental financing programs available.  This means you access our approved dentists in Mexico where you will save up to 80% on your dental treatment, and you can receive financing to help you pay for it.
UMC is one of the few programs that allows you to receive financing—up to $25,000—for services provided by dentists in Mexico.  The financing programs we offer through UMC can cover all of your dental treatment needs at our approved dental clinics in Mexico.  The programs can be used for general, specialty and cosmetic dental procedures in Mexico, including, but not limited to:
Bridges

Crowns

Implants
Gum Surgery
Dentures

Root Canals
Veneers
Tooth Whitening
Through UMC, Beyond Borders Dental can offer up to 40 different financing programs from over a dozen lenders that are sure to meet your financial needs and cover your dental treatment with our approved dental offices in Mexico.  And the programs include a variety of options and benefits, including:
Affordable monthly payments
Interest rates as low as 6%, depending on your credit
No prepayment penalty
Financing can include Beyond Borders Dental's concierge services and lodging
Terms from 24 months to 60 months, so up to five years to pay
Fast Approvals: Pre-Approval in less than an hour, and final approval and funding 2-3 days after application is submitted.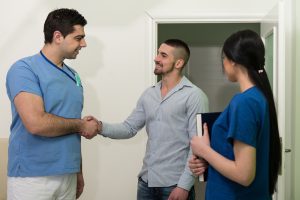 Once your dental needs are established and the costs determined for your dental treatment in Mexico, the funds are wired directly to Beyond Borders Dental.  UMC works directly with you and your monthly payments are simply made to UMC.  After you have approved the invoice from Beyond Borders Dental with an estimate of your costs for your dental treatment in Mexico, we will send you the link to apply for approval.
Save by getting the dental treatment you need at one of our approved dentists in Mexico and take up to five years to pay.  That's the Beyond Borders Dental way!  Get started on your treatment today, click here to complete the application on UMC's secure website.