So, your last trip to the dentist in Las Cruces didn't quite go as you'd hoped.  As you sat in the dentist chair, he leaned over your head with his light and mirror, and made those, "hmm" and "huh" sounds that nobody ever wants to hear from their dentist.  Then, he confirmed what you'd feared.  You tooth, which you hoped could be saved with a crown, actually needs a dental implant.
"Dental implant." Just the words are enough to make the hairs on the back of your neck stand up.  But even more frightening than the thought of your dentist in Las Cruces drilling into your gum to install a new tooth implant is the realization that you'll have to pay over $2,000 for the pleasure of the experience.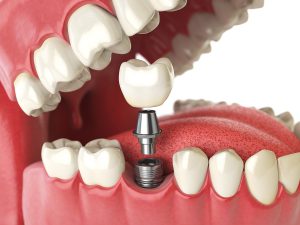 Dental implants in Las Cruces are not cheap! In fact, according to independent studies, the average dentist in Las Cruces charges anywhere from $2,500 to $3,000 for a dental implant.  What if you don't have that kind of money?  Or worse, what if you need multiple dental implants?  That is going to get expensive!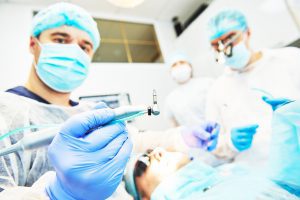 Since you live in Las Cruces, you have another choice finding a low cost alternative for your dental implant treatment; you can cross the border into Mexico and engage in dental tourism.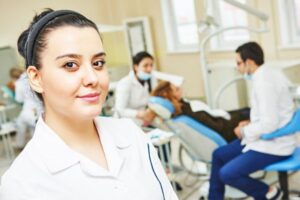 For the decades, American's have been saying, "no thanks!" to the high prices and anything but cheap dental implants in Las Cruces by traveling to places like Mexico, India, and Thailand.  It is outside U.S. that you can find quality implants at a much more affordable price.  Las Cruces is no exception.
People choose to travel from Las Cruces to Mexico for cheap dental implants for several reasons, but the biggest reason is the price.  That same dental implant (that would cost you $2,500 or more in Las Cruces) may only cost $1,500 in Palomas, Mexico. There are a few reasons why dental implants in Mexico are so much cheaper are more affordable than dental implants in Las Cruces.
First of all, the cost of living in towns like Juarez and Palomas, Mexico is much lower than that of Las Cruces, so everything, including dental implants, are less expensive.  Another contributor is that dental clinics in places like Las Cruces, spend thousands of dollars on overhead every year; things like fancy waiting rooms, big screen plasma TVs, and a large staff all add up quickly.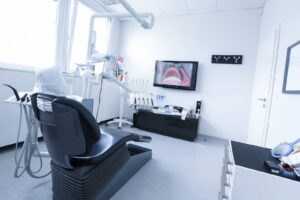 In Juarez and Palomas, Mexico, dental offices are older.  The accommodations are clean, but simple.  And instead of having a large staff, the dentist in Mexico will do most of the work for your dental implant.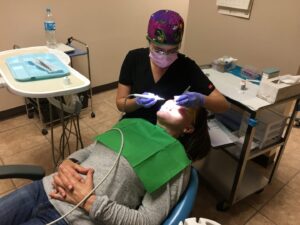 But perhaps the largest difference comes in the way Mexican dentists are schooled.  The government subsidizes the cost of dental education, so new dentists graduate with no student debt.  This allows them to charge much less than Las Cruces for exactly the same procedures.  This means you can save money by getting an affordable dental implant in Mexico and still have your treatment by a highly trained and skilled dentist.
Another reason people choose to travel from Las Cruces to Mexico for cheap dental implants is the reliability of care.  Dentists in Mexico use all the same equipment and materials as your local Las Cruces dentist.  They also receive the same training as dentists in Las Cruces, and use similar forms of anesthesia.
Many dentists in Mexico will guarantee their work.  So, if down the road you need an adjustment on your dental implant (which is common for dental work, even in the U.S.) you can go back to the same dentist at no additional cost.
Finally, by traveling from Las Cruces to Juarez or Palomas, Mexico, you're able to turn something that would otherwise have been the bane of your existence (getting a high cost dental implant) into a mini vacation.  Sure, you still have to visit the dentist in Mexico, but you can end your trip with time in Palomas, a small 1950's-esque border town that caters heavily to dental tourists.  It's likely to be the BEST experience you ever have with a dentist.
Dental tourism in Mexico sometimes gets met with skepticism.  Cities like Tijuana have a long history of drugs and violence.  You won't have to worry about that in Palomas.  Palomas, is a small town of only about 5,000 residents.  This is why so many residents of Las Cruces who are looking for cheap, high quality dental implants choose to take the short hour's drive to Juarez or Palomas for dental work.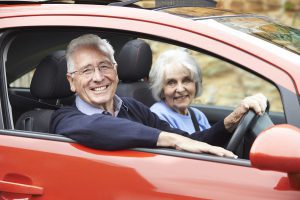 The truth of the matter is, if you go to a reputable, trusted dentist in Juarez or Palomas, you will be able to get an affordable, high quality dental implant under the same quality of care as you would find in Las Cruces.  One of the best ways to guarantee that you are working with someone you can trust is to go through a dental tourism agency.
Dental tourism agencies, like Beyond Borders Dental, work only with trusted dentists in Palomas, Mexico.  We take care of the planning, logistics, and processing your payment.  We have financing options available.  We'll even arrange round-trip transportation if you need it.
If you'd like to learn more about to save big by getting a low cost dental implant in Mexico, give us a call today at (505) 738-7770 or fill our a free price quote request form.