Dollars & Dentists: How to Find Affordable Dental Crowns
Finding out that you need a dental crown can be terribly stressful. Suddenly your routine dental visit feels like a nightmare. You have a ticking time bomb in your mouth that could get worse at any time. Letting your tooth go untouched for too long can cause you to need root canal therapy (RCT). However, finding a dentist in the U.S. for a dental crown can be difficult. If you're looking for a dentist in your area for a crown, here are a few things to consider.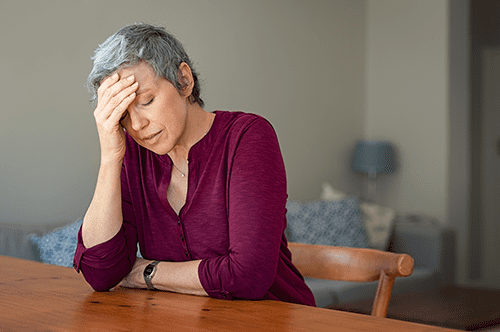 Remember, that even with insurance, your crown will probably not be cheap. You'll likely be required to pay a deductible before your insurance kicks in. Then you may also have up to a 50% co-insurance.
Most dental insurance have a max benefit of $1,500. When you add cleanings, exams, and X-rays, that doesn't leave much left over for much else. And, if you're like most people and need multiple crowns or other work, you'll max out quickly and end up paying out-of-pocket for the rest.
Do your research before you settle on a dentist. You'll want to:
Determine what kind of crown you need. Is it something your own dentist can do?
Compare costs locally.  Are dental crowns affordable in your area? A survey of three dental clinics found that prices for a porcelain infused metal crown (PFM) ranged from $1,672 – $2,450.
Read reviews of dentists in your area to narrow down your search to a few dentists.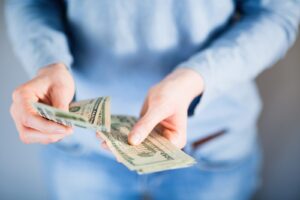 If you have to pay out of pocket to cover the cost, here are some ideas to consider:
Ask about a discount on your dental crown. If you've been seeing the same dentist in your area for a long time, they may be willing to lower the cost.
Ask about payment plans. Some dentists will let you pay off your bill in installments. While this doesn't lower the actual cost of the crown, it does make it more affordable for your monthly expenses. You also might qualify for some form of credit to pay down the debt over several years.
If the cost is too prohibitive, you can consider traveling south to Mexico to participate to find an affordable dental crown.
The concept to of "dental tourism" is not new and is growing in popularity. Most people who travel to Mexico for affordable dental crowns, implants, and more. They end up saving 50% – 75% on the cost of dental care.
Research dental tourism companies, which can save you time, money, and stress. While it may sound strange at first, Americans have been traveling to Mexico (and Thailand and India) for cheap dental crowns for decades. This practice has become increasingly popular, since people have started to learn more about how dental tourism works. Just imagine getting to save hundreds or even thousands of dollars and get quality dental care done at the same time.
If you haven't heard of dental tourism, here are some things you need to know. You'll Save Money: Most people save 50% – 75% on dental care when they travel to Mexico. You can get a very affordable dental crown in Mexico – about $425.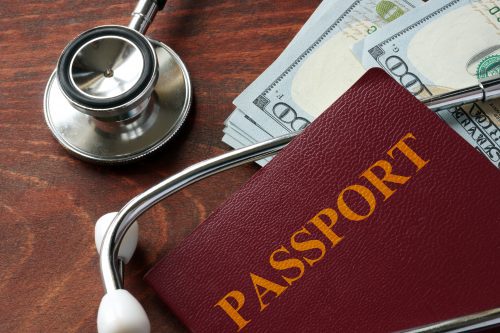 You Will Need a Passport: Since you are traveling to Mexico, you'll need to bring your passport to cross the border.
You Can Book Dental Work Through An Agency: If the thought of vetting dentists, coordinating travel, making an appointment, dealing with foreign currency, and sending medical records across the Mexican border sends your heart into palpitations, then rest easy.
You can save yourself a lot of stress and time by working with a reputable dental tourism agency. They'll take care of all the details for you. You'll still have a low-cost dental crown procedure and you'll have one point of contact that makes the whole process easy.
You may have some questions about dental tourism and how to find reputable Mexican dental clinics that offer cheap dental crowns. Many people wonder about the safety of traveling to Mexico. You may also wonder how the price can be so low and whether or not it has to do with the quality of care. These are all legitimate questions.
First, you will absolutely be safe. Beyond Borders Dental only work with qualified and well-researched dentists.
As for the savings, there are several factors that allow Mexican dentists to charge less for their services. First and foremost, dentists in Mexico do not graduate with massive amounts of debt to repay. In the U.S., dentists graduate with an average of $150,000 in student loans. This means they expect (and charge) a high salary for their services. This is why it's hard to find cheap dental crowns in the U.S.
In contrast, Mexican dentists graduate without debt (dental school is subsidized by the government) and can therefore charge much less for their services. This means you get an affordable dental crown instead of paying inflated prices for your local dentist's salary and student debt.
Another reason for the price difference is that in the U.S., dentists are required to purchase expensive malpractice insurance. In Mexico, where people are much less litigious, this is not a requirement. But don't worry; your dental care will still be guaranteed. That's right, you get an affordable dental crown and your satisfaction is guaranteed.
Finally, and this is a very important distinction, the Mexican government monitors and restricts the amount of profits in the medical and pharmaceutical industries. In the U.S. monitoring profits is less controlled and frequently marked up. This makes finding a low-cost dental crown anywhere in the U.S., virtually impossible.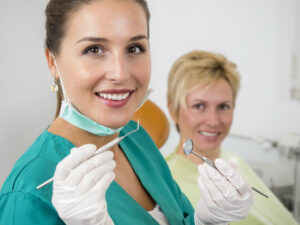 Another question people ask is about is the quality of care in Mexico. As long as you go to a reputable dentist, you can get exactly the same quality of care for your crown procedure as you would in the U.S.
Dentists receive the same training and use the same equipment and materials as U.S. dentists, the only difference is your crown will be more affordable. The issue of quality arises when people do not do thorough research and end up seeing a "dentist" who is either under-qualified or not qualified at all. This is why it's so important to work with an established dental tourism agency.
To find out more about how you can get affordable, high-quality dental care in Mexico, call us today at (505) 738-7770 or click this link to send us your inquiry and we'll get back to you.