Who We Are | Why Use Us | Our Mission | Our Community Service Projects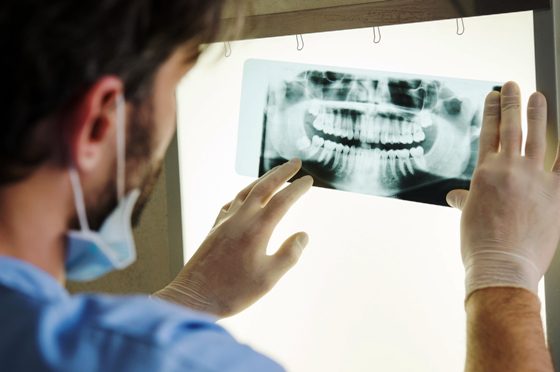 It's no accident that the principals in Beyond Borders Dental wound up involved with cross-border dental tourism.  The founders of the company have over twenty years' experience in the tour business, and have developed several large businesses which seek to help people and communities.
We first heard about receiving dental care outside the US when a friend needed about $10,000 worth of dental work she couldn't afford.  Her own local dentist suggested an agency that referred her to a dental clinic in Costa Rica.  While the work was excellent, the costs and time to travel to Costa Rica were a separate challenge.
When the founders of Beyond Borders Dental needed $6000 worth of dental care, they began researching opportunities to save on quality care much closer to home.  They were referred by friends in southern New Mexico to a dentist on the Mexico border.  That resulted in getting four dental crowns done at a dental office in Mexico for a total of $920, a savings of over $5000.  After one visit to Mexico for dental care, they knew they had to spread the word.  There is no need to put off needed dental treatment because of the cost.  And Beyond Borders Dental was born.
Meet Our Team
President
Terri Heeter
Ms. Heeter has over two decades of experience as a travel consultant and was the founder of Egypt Online Adventures.  Her tourism company, which began in 1994, was a pioneer in developing the Red Sea as a diving destination worldwide.  As the company grew, she established relationships with tour companies throughout Egypt to help provide tour services to clients from the US, Europe, Japan, Australia, and other areas.  Ms. Heeter is also an experienced internet marketer and systems analyst and holds two degrees in business management and computer engineering.  She has held positions as a Business Development/Marketing Specialist, Business Analyst, Systems Engineer and Project Manager, with international work in private and government agencies as well as non-profit organizations.  "When I learned about affordable dental services in Mexico I was immediately interested, and after going for my own dental services, I knew that this would be an opportunity to give back to others."
---
CEO
Ralph Grosswald
Mr. Grosswald is the winner of the National Blue Chip Enterprise Award for business from the US Chamber of Commerce, having been selected from over 700 businesses.  He has employed over 1000 people in his business activities and been a consultant to dozens of businesses.  He is a Phi Beta Kappa graduate of the University of North Carolina at Chapel Hill and has founded and built a number of successful businesses, developed over $10 million in luxury real estate, and was a pioneer in bringing residential mortgage financing for Americans to Mexico.  He also holds national and international patents in the pharmaceutical industry and was the developer of a new type of pharmaceutical capsule.  His company was sold to one of the world's largest capsule manufacturers in 1997. Currently he is a managing partner in a precious metals recovery company and serves on the board of other companies.  He is a managing partner of Beyond Borders Dental.  Mr. Grosswald has personal experience as a patient receiving dental services in Mexico and is committed to helping the local community.
---
Director of Dental Relations and Education
Cari Griffo, RDH
Cari has been a practicing dental hygienist for over 30 years. She received her degree with honors and was selected for a rare internship at Eastman Dental School, Rochester, NY. She then went on to receive a BS in Social Work from Nazareth College, cum laude. She has practiced in a variety of offices in Santa Fe for almost 25 years, with dental hygiene experience that has spanned from public health, to holistic private practice, to specializing in dental phobic patients. Her commitment to research with a life-long desire to learn, is combined with her genuine desire to provide patients with a whole health knowledge base. She is deeply inspired to help Beyond Borders Dental, as it broadens the opportunity to obtain dental treatment in a challenging health care system. Cari Griffo also brings her experience as a published writer to her role as an educator for Beyond Borders Dental.
---
Director of Marketing
Jessica Yarbrough
Jessica Yarbrough is an accomplished branding, strategy, and digital marketing expert.  She is a creative visionary and business strategist who brings more than a decade of marketing experience to the Beyond Borders Dental management team.  Her background includes launching a successful marketing consulting agency, experience in developing a start-up medical tourism company in San Diego, California, and supporting healthcare providers in Asia expand their global initiatives.  Jessica believes in bridging the gap between American patients and high quality healthcare providers abroad.  She has lived on three continents and experienced firsthand the quality and affordability of medical care offered internationally.  Jessica holds a B.A. in International Business and Marketing from San Diego State University.
---
Cross-Border Liaison
Juan Rascon
Mr. Rascon is a native of Palomas but spent twenty eight years in the US before returning to Mexico.  He has been involved with community development work. Mr. Rascon is fluent in English and Spanish, and he is familiar with local government and business leaders in the community.  He serves as the liaison and representative for Beyond Borders Dental, giving our company a presence on the ground in Mexico.
---
Why Use Us
The founders of Beyond Borders Dental have over twenty years of international experience in tourism, and have built successful businesses in a variety of industries.  In addition, the company has expertise in developing medical tourism businesses and understands the wide-ranging issues in helping people find affordable health and dental services outside the US.
Our company was founded because of our own experience in saving thousands of dollars on dental treatment in Mexico, and we are committed to making quality, affordable dental care in Mexico available to as many people as possible.  We also endeavor to give our clients all of the information needed to make decisions about their dental needs, and to make it as easy and comfortable as possible to receive dental care in Mexico through Beyond Borders Dental.  And, there's no additional cost for your dental treatment booking through us.
Beyond Borders Dental has a thorough, four-point clinic evaluation process which includes site visits to our Mexico dentists and clinics and continuous monitoring of the experience of our patients.  We keep you informed about the latest developments in cross-border dental tourism, and provide everything you need to know before, during, and after your trip.  To make it as simple as possible, we have packaged transportation, and lodging, to add even more convenience and savings to getting your dental treatment done in Mexico.
Our Mission
Build our dental tourism business on integrity, accurate information, and uncompromising service to provide dental services in Mexico to Americans.
Educate Americans to more affordable choices for dental concerns so that those needing extensive treatment can afford to have them.
Support and strengthen the communities in Mexico through economic activity, education, and support programs by providing employment opportunities, direct financial contributions, and community service projects.
Our Community Service Projects
The founders of Beyond Borders Dental have developed close relationships with many people in Mexico.  Because border towns are where the majority of the people live in poverty and education and employment opportunities are limited, the economic activity Beyond Borders Dental brings and the promotion of the quality services that can be acquired there can have a significant impact.
Our company is partnering with local organizations committed to community development and support, and is working to provide dental services as well as dental prevention education.  In addition, Beyond Borders Dental helps support the community through our website and marketing.  If you'd like to help, please contact us.