Albuquerque residents have a new option for getting the affordable dental treatment they need.  A new company, Beyond Borders Dental is providing Albuquerque locals with access to high quality and cheap dentists in Palomas, Mexico.  An official dental tourism company, Beyond Borders coordinates every aspect of their patients' care – from scheduling their dental appointment, to booking their hotel, and even down to shuttling them from Albuquerque to Mexico and back fro treatment.  Check out the Albuquerque Journal's article, Dental concierge services takes NM patients to Mexico: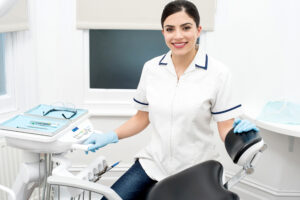 Spending time in a dentist's chair south of the border may not be everyone's idea of a good time, but a dental-related travel concierge service says it may be able to take some of the pain out of the pocketbook.
Beyond Borders Dental was formed to help clients in Santa Fe and Albuquerque, especially those who say they can't swing the cost of extensive dental work in the U.S.
Beyond Borders' CEO Ralph Grosswald said the dental concierge service handles all the scheduling and grunt work so clients can access affordable and quality dental care in Palomas, Mexico, a town of 5,000 people and 14 dental clinics. There they find dentists who speak English, are often trained in the U.S. and offer low prices for everything from a cleaning to implants, all on a cash-only basis.
Grosswald and partner Terri Heeter, who used to operate an international tour business, have packaged dental visits, lodging and roundtrip transportation from Santa Fe and Albuquerque to the border. The cost of the service is $250 and $210, respectively, from both cities. That doesn't include the price of the hotel and meals or the dentist's tab. Medical tourists travel in a 12-passenger van and usually stay overnight at a Deming motel before heading to Columbus where clients cross the border. Patients are escorted by Grosswald and Heeter to the clinics and picked up following appointments. Continue reading article here