Our vetted dental office in Playa del Carmen is offering Beyond Borders Dental new patients a special package on the All-on-4 procedure. This amazing dental office in Playa del Carmen is modern, fully equipped with the latest diagnostic equipment, and has an onsight laboratory to finish implants and other dental prosthetics more quickly and accurately. It's owned and managed by highly trained and experienced doctors specialized in Implantology and Orthodontics.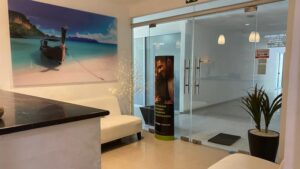 This dental office doesn't rely on an external laboratory to create dental implants. Instead, they take pride in creating personalized and top-quality teeth implants and All-on-4 and All-on-6 prosthetics. Their implants are made with precise fittings and can last a lifetime for their patients. Additionally, the quality of their work is closely monitored within their own office by the owners, ensuring strict quality control protocols. It's great to see businesses taking such care toward providing their patients with the best possible service.
The doctors speak English fluently, so there's less chance of encountering communication problems. You can't find doctors more patient-centric than these doctors!
It's always a good idea to plan and give yourself plenty of time to make decisions, as you mentioned, particularly since appointment availability may be limited.
ALL-ON-4 Special Offer is $12,000.00 (one arch) or $23,000.00 (two arches) Includes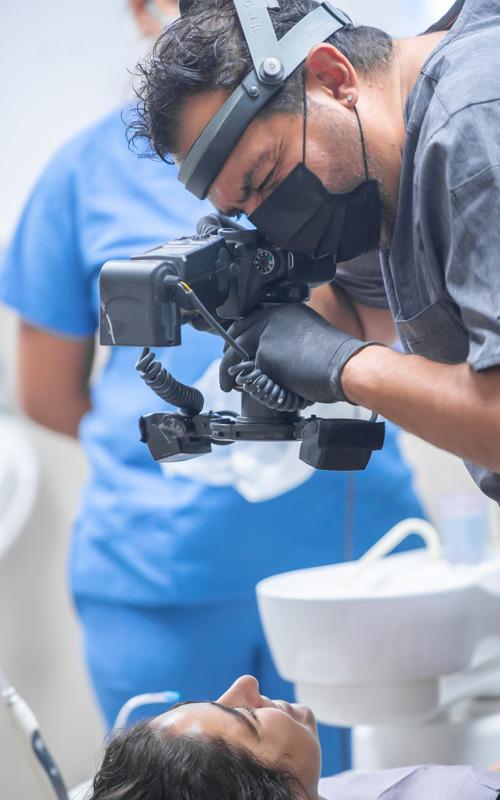 Comprehensive implant evaluation which includes, panoramic X-rays a 3D CBCT scan, models, surgical guides, pre & post-op medications
Extractions *as needed
Bone grafting & remodeling *as needed
Reabsorbable membrane
Sinus lift *if needed
4 high-quality titanium implants *per arch
Intravenous conscious sedation
Immediate temporary healing dentures
Final fixed restoration with zirconia
A $250.00 credit for your accommodations *first appointment
Transfers to and from the airport and dental appointments
TERMS OF CREDIT: Here's how it works – you make your own flight and hotel reservations. After you complete your first appointment, they will deduct $250.00 from your final invoice to use toward any hotel, resort, or Airbnb. This credit does not apply to future appointments.
Optional Postoperative Care Services
This is essentially a 24-hour post-op support service where a registered nurse stays with you for a 24-hour shift or 12-hour shift the first day or two after your surgery, depending on your needs. This optional service is available upon request with a minimum 7-day advance notice before the scheduled surgery. The nurse will bring their equipment to monitor your vital signs, ensure you take your prescribed medications, prepare meals, do light cleaning, and even shop for groceries. This is a convenient and helpful service to have during a potentially stressful time. For more information on this amazing post-op care, read our blog Dental Surgery Postoperative Services. Let us know if you have any questions or need more information.
ADDITIONAL NOTES: There are international airports in Cancun and Cozumel. If you use Cancun airport, the dental office will arrange a private transfer for you from the airport.
Click this link
to read about the famous 5th Avenue and things to do in Playa del Carmen.
Bamoa Playacar Luxury Residences Airbnb
Recommended Airbnb for Patients (subject to availability)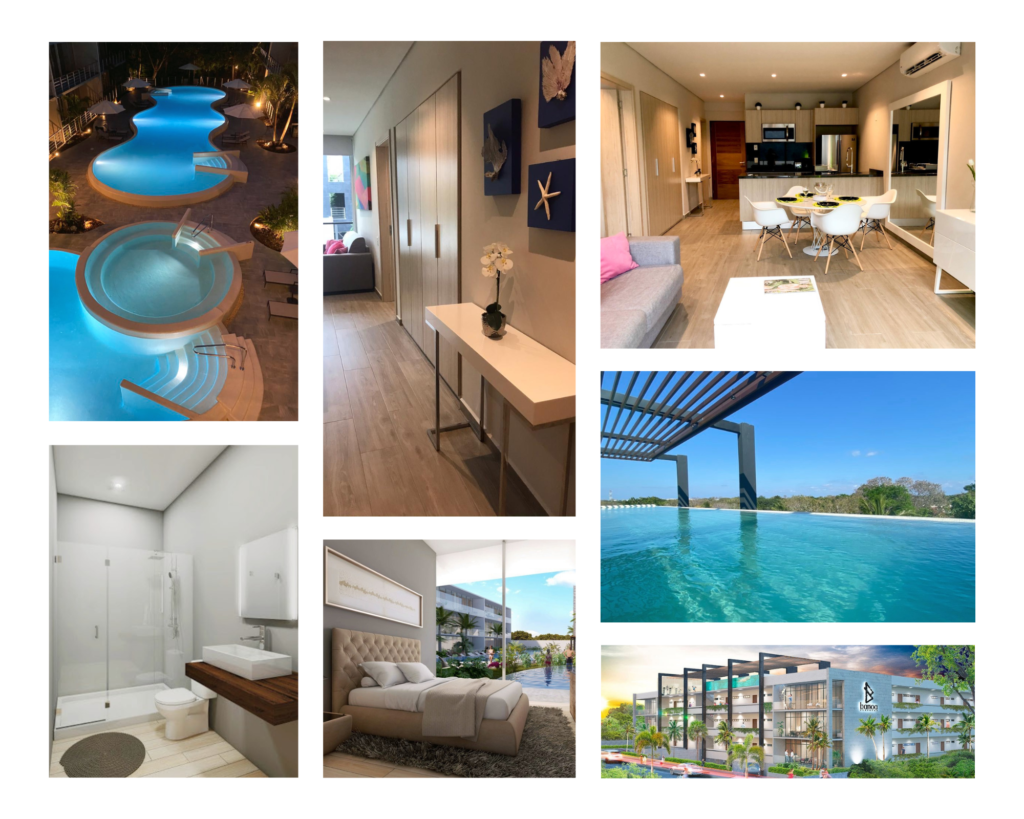 This Airbnb is located only minutes from the dental office. The address for Bamoa Playacar Luxury Residences is P.º Xaman – Ha, Bamoa Condominium, Playacar, 77717 Playa del Carmen, QR, Mexico; about 38 miles from Cancun Airport. It's nestled in a new, stylish condominium with top-rated amenities, including a heated pool, and a 24-hour gated community with secure parking if you have a rental car. So you'll feel safe and comfortable staying on this property! Please make your reservation through Airbnb.com.
Here is a List of Other Recommended Hotels
If you have questions or want to take advantage of this special offer, please contact us at 505-738-7770Â or submit your inquiry with our Request a Quote form, and we'll get back to you as soon as possible.