Exciting Announcement: All-on-4's Special Offer for New Patients!
Our vetted dental office in Playa del Carmen is offering Beyond Borders Dental patients a special offer on the All-on-4 procedure effective immediately through December 31, 2022. This incredible offer includes local transportation and a 5-night stay in a popular Airbnb!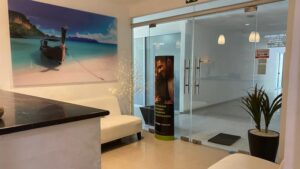 Our amazing dental office in Playa del Carmen is modern, fully equipped with the latest diagnostic equipment, and has an onsight laboratory so they can finish implants and other dental prosthetics more quickly and accurately. Even more importantly, quality control protocols are performed in their office and overseen by the doctors. They're not dependent on an outsourced laboratory filling multiple orders for other dental offices. They continually create customized, high-quality dental implants, All-on-4's that are precision fit and made to last the lifetime of patients.
The doctors speak English fluently, so there's less chance of encountering communication problems. You can't find doctors more patient-centric than these doctors!
All-on-4 permanent dentures in Mexico are now more affordable than ever without compromising quality — for a limited time. We anticipate appointments will be limited, so if you're considering the All-on-4 procedure, don't wait.
Our ALL-ON-4 SPECIAL is $9,000 per arch and includes: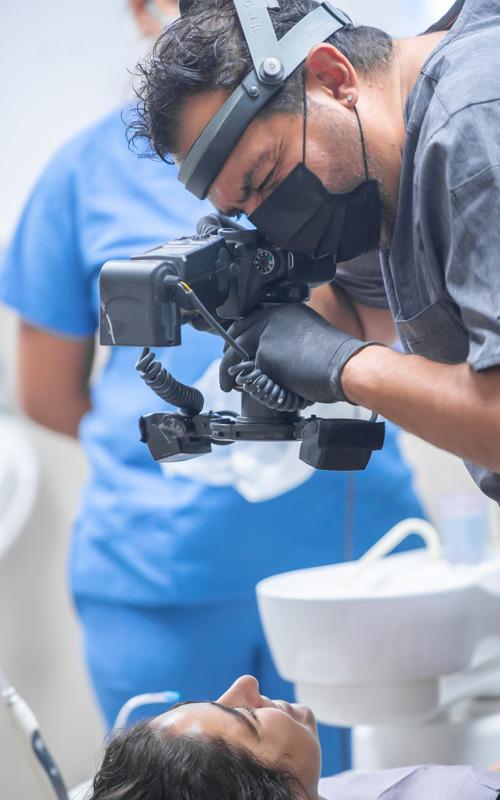 Extractions *as needed
Bone graft *as needed
Sinus lift *if needed
4 high-quality titanium implants *per arch
CT scans
Sedation
Immediate temporary dentures
Final restoration with zirconia
5 nights in an Airbnb near the office
Transfers to and from the airport and dental appointments
NOTE: There is an international airport in Cancun and Cozumel. Once you arrive at either of these airports the dental office in Playa del Carmen will arrange for a private car and driver to meet you.
Click this link
to read about the famous 5th Avenue and things to do in Playa del Carmen.
About the AKAB PLAYACAR Airbnb
This Airbnb is a private second-story 1-bed studio apartment with all services included. It's nestled in a brand-new, stylish condominium with top-rated amenities, including a heated pool, a 24-hour gated community, a guarded Playacar with its own closed compound for parking if you have a rental car and a door deadbolt that turns three times. You'll feel safe and comfortable in this Airbnb!
Another plus is the public beach is about a 35-minute walk away. For more information on this property, click this link.
If you have more questions or want to take advantage of this fantastic special offer, please contact us at 505-738-7770, or submit your inquiry with our Request a Quote form and we'll get back to you as soon as possible.